Emergency Plans are an essential part of managing chemicals - particularly Dangerous Goods.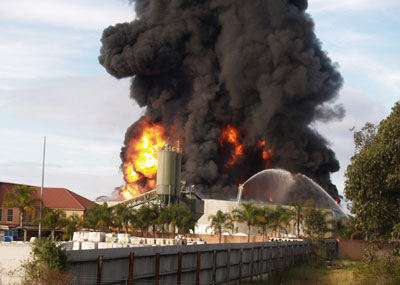 Emergency planning is described in Australian Standard AS3745 - Planning for emergencies in facilities. There are additional requirements for healthcare facilities.
Where dangerous goods are concerned, additional requirements are in place, and each state and territory has their own unique requirements.
In NSW it is legislated as part of the Dangerous Goods provisions of the OH&S act that the emergency management plan must be documented and it also must be provided to the NSW Fire Brigade and "regard given" to any comments.
The ACT requires emergency plans to be developed under the Environmental Protection legislation and the regulations covering Work Health and Safety and Dangerous Substances.
Chemical System Consulting can assist in developing your emergency plan and management to meet the legislation and the requirements of Fire and Rescue, the relevant OH&S regulator and the EPA.